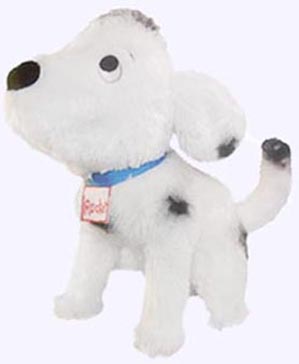 Giant Rocket Plush Dog
How does an irresistible dog named Rocket learn to read? A little bird is his teacher. Rocket is from the storybook by Tad Hills. This Giant Rocket is 20" tall and ready to help a child learn their ABC's, sound out words, and begin to read.
Surface wash only.
Giant Rocket Plush Dog
MM1729 $59.95
- - - - - - - - - -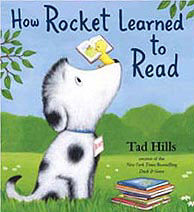 How Rocket
Learned to Read
When a dedicated yellow bird sets up a classroom in Rocket the puppy's favorite napping spot and begins to read aloud, the young canine is drawn in by the story and eventually learns to spell and read all on his own. Hardcover Picture Book. Author Tad Hills Ages 3 - 7.
How Rocket Learned to Read
RH8994 $17.99
Our Price $15.29
- - - - - - - - - -